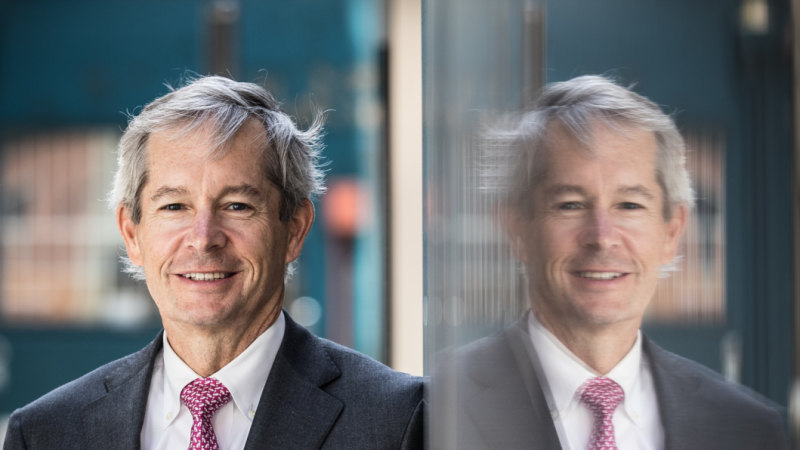 Loading
"We're all amazed, almost every day unfortunately, when people that are held to a certain standard don't meet that standard. And I think people have had it," said.
His comments come at a time when corporate behaviour in Australia is under the microscope, particularly given the numerous examples of poor conduct in the banking industry which was highlighted during the banking royal commission.
Mr Goodyear, who was BHP's chief executive from 2003 until 2007, said people wanted to work for an organisation they felt made "a positive difference. And I think it's a major factor when young people today make a decision about where to go to work".
Today's young people were very aware of «what's happening around them» and had a strong appreciation of people with fewer opportunities and privileges than themselves.
"When I got out of university, people wanted to work to earn money and thought about it in terms of money. Today that doesn't work. All over the world, people want to be fairly compensated there's no question about that, but they want more," he said.
Mr Goodyear said it was «incredibly important» for companies to be engaged in the communities where they operated in in many ways, not just in financial and charitable contributions.
«It's got to be holistic, it's not just about the money,» he said.
Meanwhile, BHP announced on Wednesday its board had approved a $US696 million investment to develop a major conventional oil project in the US Gulf of Mexico. The project is a partnership with the global petroleum giant BP, which will be the operator.
First production from the project is expected in 2020, and is predicted to increase production by about 38,000 barrels of oil equivalent per day gross at its peak.
"The Atlantis Phase 3 project provides a competitive opportunity to deliver on our strategy to grow resources in Tier 1 conventional deepwater assets. The project will further expand the Atlantis field and will provide cost-efficient, near term volumes,» said the boss of BHP petroleum operations, Steve Pastor.
BP holds a 56 per cent interest in the Atlantis field, and BHP a 44 per cent interest.
The board also approved $US256 million in funding to drill another appraisal well in the Trion oil field in Mexico. BHP said the well would «further delineate the scale and characterisation of the resource».
Darren is the mining and agribusiness reporter for The Age and The Sydney Morning Herald.