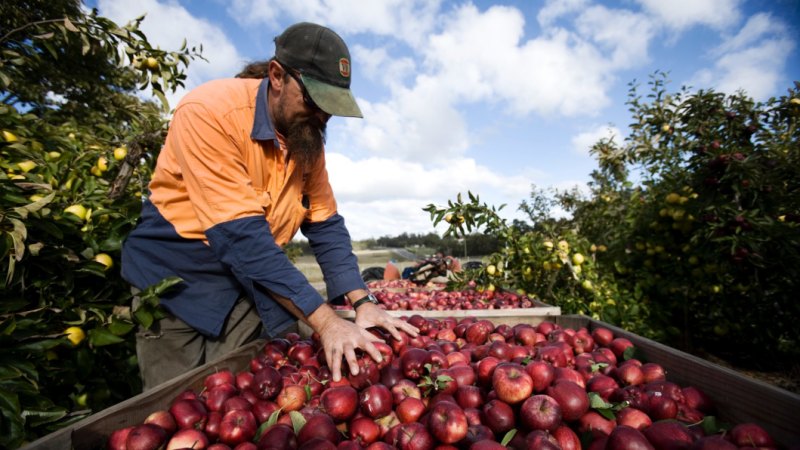 «We're responding to this risk with targeted requirements that mean only certified labour providers can participate in our horticulture supply chain,» a Woolworths spokesman said.
«These requirements will be backed up by a consistent program of due diligence, verification, and capacity building with our suppliers.»
Suppliers also must ensure that all overseas workers are given information about their workplace rights, have access to a complaints mechanism if they have been mistreated, and have the right to join a union under the revised policy.
The policy also puts the onus on farms to ensure that every worker has the legal right to work in Australia, and pay the labour hire firm enough so they can «meet workers' minimum statutory entitlements».
NUW national secretary Tim Kennedy said that given the scale of labour exploitation in the industry, Woolworths and other major retailers needed to take responsibility for supplier compliance rather than outsource it.
«Relying on the labour hire industry to certify and audit the labour hire industry will not work,» he said.
«Workers that understand their rights and can join their union are the best day-to-day independent auditors because they can raise matters of bad and unethical work practices as they arise.»
Woolworths faced a vote at its annual general meeting last year brought on by the Australian Centre for Corporate Responsibility and backed by union-aligned superannuation funds for it to introduce stricter policies on supply chain labour conditions.
The supermarket pushed back against the resolution, which did not pass a shareholder vote, because it mandated that the NUW be involved in suppliers' workplace rights education programs and grievance resolution procedures.
The Age and SMH have uncovered migrant workers at major fresh food suppliers to Woolworths and Coles being paid as little as $8 an hour, while also in some instances paying their employers for daily transport and substandard accommodation.