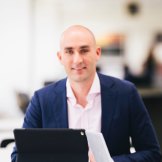 Construction started on almost 5000 units in the ACT in 2017-18, as the city powers through its biggest housing boom since records began.
In that time, Access Canberra's regulatory branch has expanded from 12 to 14 members. That team includes a new unit dedicated to responding quickly to building-related complaints, as well as site inspectors.
Mr Weller said rather than introducing new rules to regulate building quality, the government should put «more boots on the ground» to monitor compliance.
«By and large we have the right rules in place at the moment. The National Construction Code is a very good system, world-leading even, to govern how buildings are built,» Mr Weller said.
«Rather than looking at more reviews and rules, it's enforcement actions that's needed. There's a budget coming up, and I think [investing in more staff] is something the government should seriously consider. There is a serious amount of money being generated by development in the ACT and I think more investment in this area would go a long way and be supported by the Canberra community.»
In it's submission to the ACT Assembly's building quality inquiry, the association suggested the government invest in new resources to help contractors, including an advice line for codes and standards-related enquiries.
Mr Peffer said a decision to fund extra staff rested with ACT government ministers.
But Mr Peffer said he disagreed with the suggestion that his building quality team did not have the resources or staff to properly fulfil its role.
Loading
He said Access Canberra's new rapid response team was helping to quickly resolve complaints, pointing to a recent example of a builder who was forced to partially demolish a newly-constructed building after it was found to be non-compliant with approved development plans.
The regulator has numerous measures to punish bad practice, but Mr Peffer argued its most «potent lever» for improving building quality was to increase buyers awareness about the track records of construction companies.
«Disappointingly, people do more research into buying a new kelvinator fridge than into what builder they use for a $500,000 extension and there is a real problem with that,» Mr Peffer said.
Mr Peffer said the agency last year produced an number of consumer guides, and had started drawing greater attention to its online register of builders and contractors who had been subjected to disciplinary action. This included highlighting the disciplinary register during public forums, and telling prospective buyers who had sought their advice to use the resource.
The Canberra Times last year reported on Access Canberra's intention to shine a spotlight on the 78 company's listed on the register, triggering a flurry of interest in the previously little-known website.
The online register was viewed 1600 times in the month after the December 4 report, compared to zero in the corresponding period 12 months earlier, Mr Peffer said.
Dan Jervis-Bardy is a Canberra Times reporter.