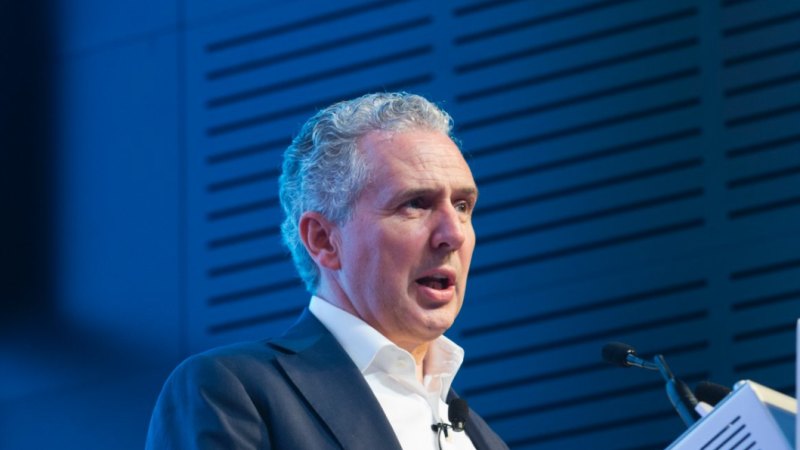 In June, Mr Penn revealed a radical fight-back strategy he called «Telstra 2022» that involved cutting 8000 jobs of the telco's 32,300 workforce and restructuring the business. In the first half of 2019 fixed costs were down by 4.2 per cent at $162 million.
The half-yearly earnings report released to the Australian Stock Exchange on Thursday morning said the results were in-line with the company's forecasts, and showed «solid performance» in customer numbers. The results were broadly in line with analyst consensus.
«The results were impacted by the further roll-out of the NBN network, with approximately 55 per cent of premises now connected … While the results show parts of our business continue to face short term challenges, there are positive signs particularly with the significant increase in retail postpaid mobile services,» the report said.
Loading
Mr Penn recently said he expected 2019 to continue to present some challenges as the NBN roll-out continued, but he was «cautiously optimistic» for the business next year when the high-speed 5G mobile network launch would be in full swing.
Telstra is expected to offer 5G compatible smartphones in the first half of this year.
He also expects a boost from a Labor win in the upcoming federal election as he believes there could be scope for a reduction in the NBN Co's wholesale pricing, which would help improve telcos' profit margins.
Competitive pressures in the mobile market are also widely expected to ease in the coming 12 months. Telstra's rival Vodafone Hutchison Australia is still waiting for competition watchdog approval to merge with TPG Telecom, however TPG recently quit its plans for a rival mobile network blaming a government ban on its supplier, Chinese giant Huawei, from being involved in any 5G builds.