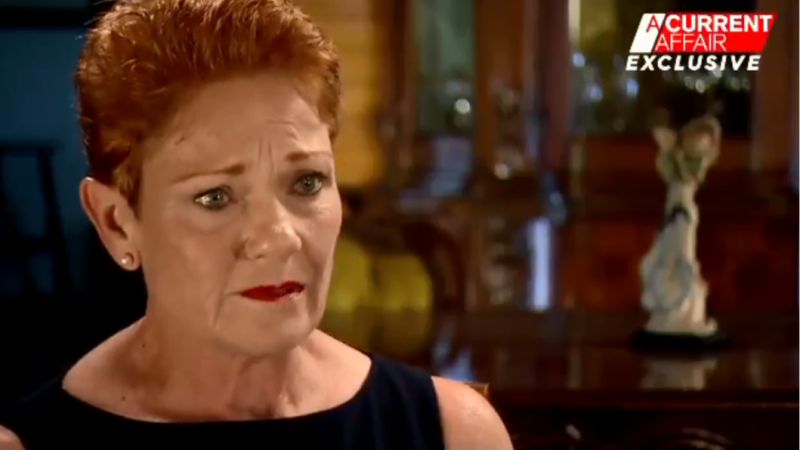 «Kevin Rudd, he goes to a strip club, you've got Craig Thomson who used the credit card of the unions in a brothel, you've had corruption, you've had Eddie Obeid, you've had paedophiles, you've had everything but they just sail through it,» she said.
When pressed about James Ashby and Steve Dickson's trip to the US where they were caught on camera seeking donations from the NRA to change Australian politics, Senator Hanson attempted to dismiss Mr Dickson and Mr Ashby, her chief of staff and confidante, as «big-noting», «two guys» who did not make the final decisions.
Loading
«I don't care what these two guys said, I'm the leader of this party not them and I make the final decisions as I always have done,» she said.
Al-Jazeera created a fake Australian pro-gun lobby organisation as part of its three-year hidden-camera sting exposing One Nation.
Senator Hanson said she was aware of the pair's trip to the US beforehand but said they «went over as themselves».
«It was not done with my approval, I knew they were going over there but do I put words in their mouth? Do I tell them they have to say these things, ask these things? I've been absolutely devastated with the whole lot…I'm furious about this,» she said.
Loading
«They went over as themselves, I didn't tell them to go asking for donations, I didn't tell them to have discussions about watering down gun laws.
«Do you think I would take a foreign donation from the NRA? No I wouldn't.»
But when host Tracey Grimshaw cited James Ashby saying donations from the NRA would be super, Senator Hanson responded: «What's wrong with that?»
«You just said you don't want money,» Grimshaw said.
While Steve Dickson quit on Tuesday, Mr Ashby continues to escape punishment and was present in Senator Hanson's Brisbane house when the interview was filmed. «I've been let down dreadfully [but] not by him,» Senator Hanson said of her chief adviser.
She said with three more years on her Senate term, and Mark Latham's election to the NSW Upper House for eight years, voters should not write her off.
Latika Bourke is a journalist for The Sydney Morning Herald and The Age, based in London.