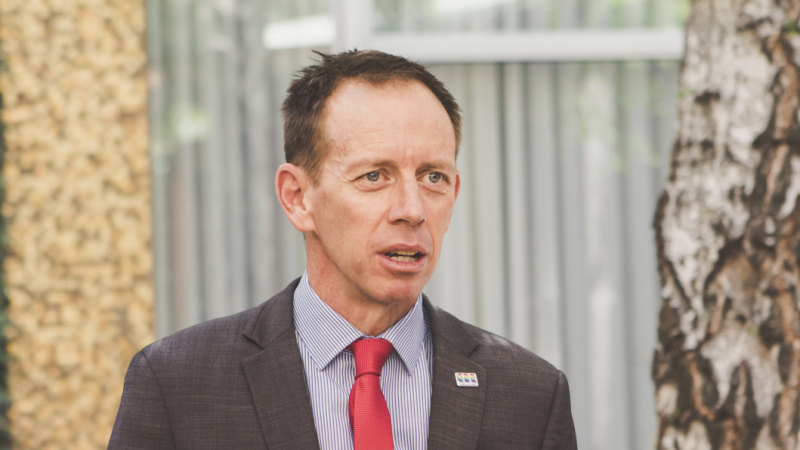 Wednesday's question time was a preview to the issues that are expected to dominate debate next week, with the Liberal party concerned over the health and road safety aspects of the legislation.
Mrs Dunne asked Mr Rattenbury whether government had begun researching the demand for rehabilitation services ahead of the prospective legalisation.
"I think one of the issues is we do need to be prepared for that situation but I think it is important as part of any move to legalisation, if that's what this Assembly passes, is that the [rehabilitation] services are available,» Mr Rattenbury said.
«Right now because of the illegality of the substances people don't seek out help, people are stigmatised, they are fearful, they are unsure if they should seek help.
«That's actually a significant problem because what we know is, the reality right now is people are using these drugs in Canberra but because of the stigmatisation and the illegal nature of them they don't seek out help.
Loading
«It is clear that for some people using these drugs is bad for their health, that is clearly the case, but it's the case now and it will be the case in future and I want an environment where people are willing to come forward and seek the help … so their health can be better than it is otherwise.»
Mr Rattenbury also revealed that he'd receive mixed advice from the health directorate about the impact of cannabis on cannabis being a causal factor for mental illness.
He said the variability of the studies came down to a lack of research because of the «moral fear» and illegality of cannabis.
Mr Rattenbury made a similar point when asked what research the government had done on the possible impact on road safety, saying it was still unclear how long cannabis could impair drivers for.
However he reiterated there were no plans to change drug driving laws in the ACT, even if the drug was legalised.
"This means we need to educate the community about the risks of drug driving and also the consequences of taking drugs and continue to drive,» Mr Rattenbury said.