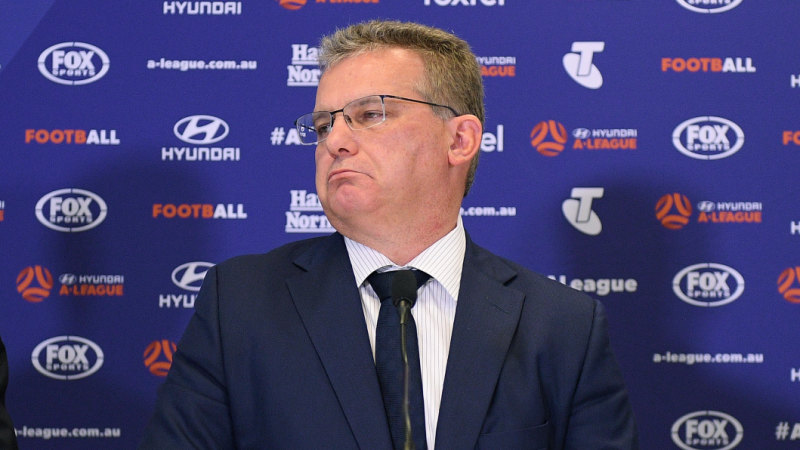 Nikou had stressed that he was putting a personal perspective and answering the question – initially posed by Fox Sports commentator Simon Hill – from where he «was standing».
He was technically correct, inasmuch as the current A-League clubs (with the exception of Wellington) had, under the Frank Lowy regime, been given a long-term deal to be in the A-League until 2034.
He also said he supported the concept of a second division and the idea of promotion and relegation, but was cautious over the timing of its implementation to ensure that any clubs that did win the right to come up to the top tier were financially secure and strong enough to survive at that level.
His remarks sparked a wave of protest on social media from those advocating speedier reform of the domestic game, fans and officials of current NPL clubs who had anticipated a second division kicking off perhaps as soon as the 2020-21 season, with promotion and relegation to eventually follow that.
Those who advocate for promotion and relegation believe it will reinvigorate a stagnant A-League and provide a catalyst for fresh sources of investment in the Australian game.
The existing clubs are planning to break away (with the backing of FFA) and become a self-managed league from as early as next season.
Loading
Talks are currently taking place between the clubs, FFA, the players' union, the state federations and other stakeholders as to how this could best be managed, with a report due within seven days.
It is unlikely that the existing clubs will see promotion and relegation in a positive light – at least not immediately, as they wish to shore up the value of their franchises, which can best be protected by exclusivity.
In its statement, FFA said: «Under the terms of the existing Club Participation Agreement (CPA), existing and incoming Australian Hyundai A-League Clubs are entitled to participate in the Hyundai A-League until the year 2034.
«Whilst the CPA also provides for the introduction of promotion and relegation during that period at its discretion, FFA notes that the New Leagues Working Group and the Second Division Working Group are currently considering the future structure of the top two tiers of Australian club football, including what provisions for promotion and relegation should be established.
«These provisions are expected to include the specific timing of the establishment of a Second Division, targeted commencement of promotion and relegation to and from the Hyundai A-League, and the prioritisation of Second Division Clubs as part of expansion of the Hyundai A-League beyond 12 teams.»
Michael Lynch is The Age's chief soccer reporter and also reports on motor sport and horseracing