The organic formula and food company Bellamy's Organic has reported a slump in first half net profit, down almost 64 per cent on a statutory basis for the first half to $8.1 million, after one-off costs of $8.4 million.
On a normalised basis, Bellamy's recorded a December half net profit after tax of $16.5 million, down from $22.4 million last year, and just below consensus expectations of an $18 million first half profit.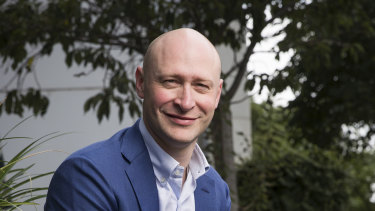 «While we faced numerous challenges in the first half of 2019, the business emerges with a winning product that combines the best of organic with the best of science,» said Bellamy's chief executive officer Andrew Cohen.
«Together with an already strong brand, this change sets a new platform for long-term growth and higher levels of investment in China,» he said.
Bellamy's said its lower group revenue result for the half of $130 million (down from $174.9 million in the prior corresponding period) and its earnings before interest, tax, depreciation and amortisation of $26 million (down from $34.9 million in the prior corresponding period) «largely reflects the net impact of lower revenue and an improved gross margin».
The organic formula and food company said its revenue was hit in the half by a number of factors including delays to registration needed to sell some of its products in China, an «observed slowdown in category performance» and a reduction in trade inventory prior to a rebranding undertaken by the company.
The Tasmanian-headquartered firm also updated the market on its expected revenue for the full 2019 fiscal year, saying it expected this to be in the range of $275-$300 million, adding that this estimate allowed «for slower trading prior to the rebrand and during the lunar new year holiday, with an expected return to stronger performance from March».