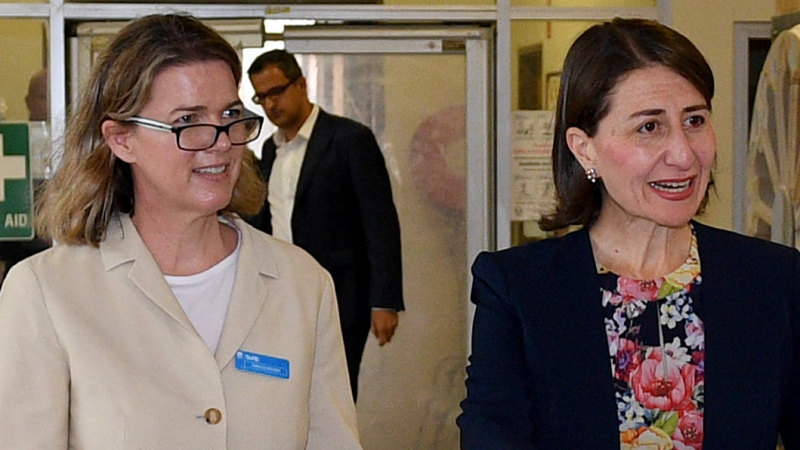 Loading
«This brings the total number of free TAFE and VET [vocational education and training] courses we are offering over the next four years to nearly 700,000 places,» Ms Berejiklian said.
This month, Labor unveiled a 10-year plan to provide 600,000 students with free TAFE courses in a bid to reduce skill shortages. The independent Parliamentary Budget Office costed the plan at $64.5 million.
NSW Deputy Premier John Barilaro said the «stats talk for themselves», with voters given a choice between the Coalition's offering of 700,000 free course over four years, or Labor's proposal for 600,000 over a decade.
«These courses will help the next generation of job seekers to join the workforce,» Mr Barilaro said.
Loading
Opposition skills spokeswoman Prue Car said under Labor's approach only TAFE courses — and not privately run VET courses —  would be subsidised by the state government.
«Unlike the government, our plan will not include providing public money to private training companies that rip off young people,» Ms Car said.
«This announcement comes from a government that has ripped the guts out of TAFE over eight years.
«They have done nothing but attempt to make it completely unaffordable and inaccessible.»
TAFE Minister Adam Marshall said the government's investment in the sector represented «the single largest investment in expanding TAFE's presence in TAFE's history in this state».
«On every aspect we are doing more than Labor,» he said. «We are delivering more and faster than what they are proposing.»
Ms Berejiklian said the location of the new western Sydney TAFE had not been decided, but the government was «considering suburbs in the proximity of the second airport».
Lisa Visentin is a state political reporter at The Sydney Morning Herald.