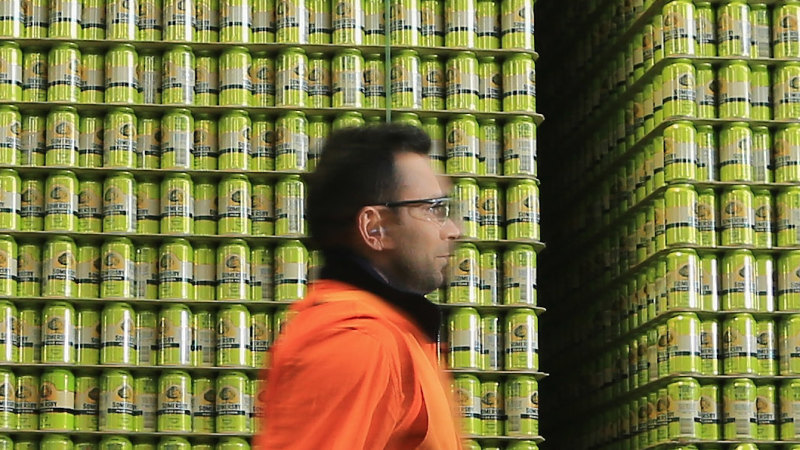 Mr Garrard has been a vocal critic of political failures to address problems in the Australian energy market. But Orora had made two major power purchase agreements for renewable energy sources, he said, and "now 80 per cent of electricity in Australia comes from renewables». «That's locked in a price we are happy with,» he said. «It takes the volatility out of our costs.
Other drivers of tough conditions in Australia included the pressure on Orora's customers facing heightened competition and losing market share to larger overseas retailers, Mr Garrard said.
In the US, Orora pointed to the economic «uncertainties» stemming from the recent US government partial shutdown, following deadlocked negotiations over funding for President Donald Trump's proposed border wall with Mexico, as well as simmering concerns over the trade tensions between the White House and China.
«You see consumer confidence perhaps not as strong as it was 12 months ago,» Mr Gerrard said.
«You've got low unemployment and investment in infrastructure, so the medium-term outlook is good, but short-term we are seeing consumer confidence being affected.»
Following the release of its half-year earnings on Wednesday, Orora's stock price jumped 1.8 per cent to end the day trading at $3.29.
Orora told investors on Wednesday that its Australasian division's fibre-packaging operations and beverages business had continued to demosntrate their «quality and reslience» despite the «flat» market conditions, with earnings before interest and tax increasing 5.4 per cent to $127.6 million in the half-year.
Mr Garrard said the company's beverages business had experienced higher beer can volumes, which he attributed to the continued rise of the craft-brewing industry.
Orora lifted its interim dividend to 6.5¢ per share, up from 6¢ a year earlier. Its interim dividend is 50 per cent franked, to be paid on April 11, the company said.