The other victims were Josh Tam, 22, who died after taking a substance at the Lost Paradise festival on the Central Coast on December 29; 19-year-old Callum Brosnan, who died after attending the Knockout Games of Destiny at Sydney Olympic Park on December 8; and Joseph Pham, 23, and Diana Nguyen, 21, who died at Defqon.1 in Penrith on September 15.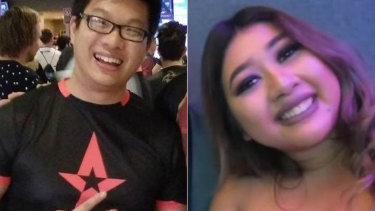 The court heard two more people who died after attending festivals in previous years could be added to the judicial investigation but it had not yet been confirmed with their families.
Council assisting the coroner, Peggy Dwyer, said interested parties such the venue operators, NSW Liquor and Gaming, Ambulance NSW and other relevant government authorities would need to be put on notice.
NSW Health and the Commissioner of Police will both be represented at the inquest.
Dr Dwyer said at a previous directions hearing in January that one festival attendee had consumed up to nine ecstasy pills, of 77 per cent MDMA purity, throughout the course of the day.
She said another of the young adults died after only consuming one tablet.
Dr Dwyer said at the January hearing that it was anticipated the court would look at, among other issues, the availability of water and refreshments at music festivals, the provision of shade and rest areas, and the adequacy of medical services at the relevant venues.
Another directions hearing has been set down for April 23.