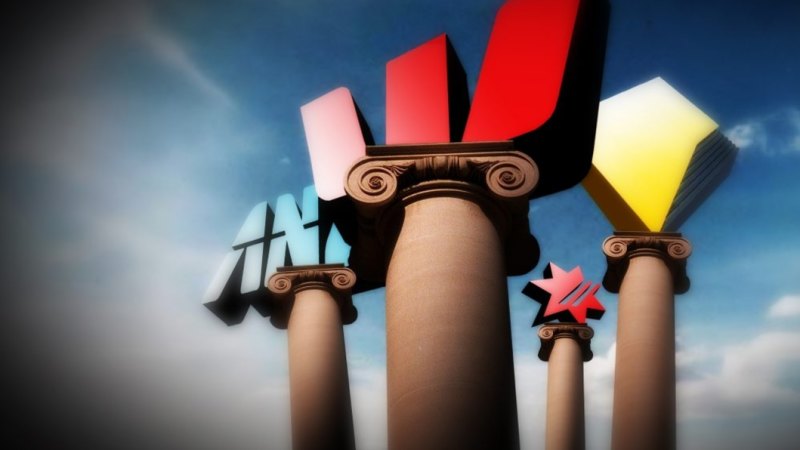 Loading
With these risks now off the table, head of banking research at Morningstar, David Ellis, described the moves in bank shares as a «stunning turnaround».
«It's just massive,» Mr Ellis said.
The combined market value of the big four banks increased by $27 billion, as financial stocks drove a 1.7 per cent lift in the benchmark ASX200 index, which closed at its highest level in 11 years. The top 200 stocks increased by $33 billion in value.
Westpac, which is the most exposed to property investors, leapt by 9.2 per cent to $27.75, the biggest one-day rise since September 1982.
Health insurers Medibank Private and NIB also posted a $1 billion surge in their share prices, as investors breathed a sigh of relief of the Coalition's win.
Labor had promised that, if elected, it would immediately establish a Productivity Commission inquiry, as well as impose a 2 per cent cap on annual premium increases for two years.
Even so, both health insurers insited they were still under pressure to keep a lid on premiums after the weekend's election result.
«We know affordability is a big issue — our customers tell us it is,» Medibank chief executive Craig Drummond said on Monday.
NIB chief executive Mark Fitzgibbon backed this sentiment saying the pressure would still be on health insurers to control cost inflation for from customers and investors.
«I think the removal of the [cap] threat is not going to change our determination to keep premium growth down,» he said.
Loading
Ramsay Health Care shares were also stronger, closing 7.3 per cent higher at $69.58, as the threat of tough negotiations between the hospital operator and health insurers — in an environment were premium increases would have been below costs — lifted.
Alongside investors' wave of relief over Labor's proposals on housing, bank's shares were also heavily exposed to its plan to scrap dividend franking credit refunds, as the big four are among the most popular stocks held by self-funded retirees.
After Mr Shorten campaigned to rein in the «top end of town» throughout his campaign, Mr Ellis said there was also a view in investment markets Coalition would be «less onerous» for banks.
Despite the lift in share prices, experts still expect home loan growth to remain sluggish, while wages growth is soft and inflation is well outside the Reserve Bank's target range.
Chief investment officer at Crestone Wealth, Scott Haslem, said the election outcome left him «less concerned» about some sectors, including housing-related businesses, and the retail sector. But he said banks were still «facing pressure» on their lending standards, and from slow credit growth.
«Our view is that there is a number of sector that we are probably a little less concerned about. But the Australian market at these levels still comes up relatively expensive…[There is] still some concerns about the underlying strength of the economy despite a Coalition victory and whether the economy has some weaknesses.»
Clancy Yeates is a business reporter.
Colin Kruger is a business reporter. He joined the Sydney Morning Herald in 1999 as its technology editor. Other roles have included the Herald's deputy business editor and online business editor.
Lucy Battersby has covered trends, technology and telecommunications since joining The Age in 2008.