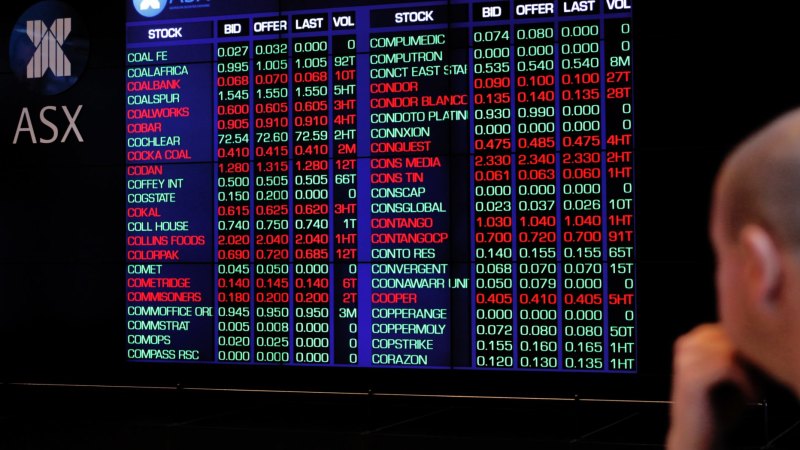 Oz Minerals reported half-year results that are slightly better than consensus expectations. Revenue is $1 billion and underlying post-tax profit is $233 million, but the best bit is a dividend of 15 cents rather than an expected 12 cents, fully franked and payable March 26. Oz Minerals shares are up 1.2 per cent in early trading to $10.83.
RBC Capital Markets analyst Paul Hissey says that in comparison to prior periods, this is a consistent result for OZ Minerals, «which is coincident with the share price trading at around $9.80 this time last year in comparison to $10.70 now.»
«Material benefits to NPAT from higher prices were offset by higher operating costs and expensed exploration activities. The final dividend slightly exceeded our estimate, although the dividend policy remains sufficiently variable.»
Ride-hailing aggregator platform Jayride.com has signed deals with Lyft, Gett, Cabify, and Careem to create a global ride-booking platform. It has completed a four month pilot program «that allows travellers to compare and book services from ride-hailing companies» with prices quoted in the travellers currency and fixed in advance.
Travellers can book all their car trips in advance of going on their holiday. Jayride last traded at 36 cents.
This morning SEEK reported its net profit after tax slipped 4.9 per cent to $99.3 million. Revenue jumped 21 per cent to $757.2 million and EBITDA growth climbed 6 per cent to $238.5 million.
Chief executive Andrew Bassat said SEEK will deliver long-term returns by stepping up investment in early stages ventures, but warned the company warned the move would take away from this year's profits. SEEK downgraded its profit guidance for financial 2019 to be slightly below what it achieved in the last financial year, $229.5 million, because it is increasing investment.
SEEK said early stage investment will be between $40 million and $45 million for the year ending June 30, compared with previous guidance of between $35 million and $40 million.
The company reaffirmed its revenue guidance of growth between 16 per cent and 20 per cent, and an earnings before interest, tax, depreciation and amortisation lift between 5 per cent and 8 per cent.
«Given the strong performance in our early stage ventures portfolio we are looking to reinvest more to accelerate their growth strategies,» Mr Bassat said.
SEEK has appointed co-founder of Aconex, Leigh Jasper, as a non-executive director.
The organic formula and food company Bellamy's Organic has reported a slump in first half net profit, down almost 64 per cent on a statutory basis for the first half to $8.1 million, after one-off costs of $8.4 million. Shares last traded at $8.07. On a normalised basis, Bellamy's recorded a December half net profit after tax of $16.5 million, down from $22.4 million last year, and just below consensus expectations of an $18 million first half profit.
«While we faced numerous challenges in the first half of 2019, the business emerges with a winning product that combines the best of organic with the best of science,» said Bellamy's chief executive officer Andrew Cohen. «Together with an already strong brand, this change sets a new platform for long-term growth and higher levels of investment in China,» he said.
Bellamy's said its lower group revenue result for the half of $130 million (down from $174.9 million in the prior corresponding period) and its earnings before interest, tax, depreciation and amortisation of $26 million (down from $34.9 million in the prior corresponding period) «largely reflects the net impact of lower revenue and an improved gross margin».
IG MARKETS SPONSORED POST
SPI futures up 26 points or 0.4% to 6131 at about 7.15am AEDT
AUD +0.4% to 71.91 US cents
On Wall St at 3.18pm: Dow +0.2% S&P 500 +0.2% Nasdaq +0.2%
In New York, BHP +0.9% Rio +0.5% Atlassian -0.3%
In Europe: Stoxx 50 +0.3% FTSE -0.5% CAC +0.1% DAX +0.3%
Spot gold -0.2% to $US1325.22 an ounce at 12.54pm New York time
Brent crude +0.7% to $US65.24 a barrel
US oil +0.3% to $US55.62 a barrel
Iron ore -1.3% to $US83.75 a tonne
Dalian iron ore +1.1% to 600 yuan
LME aluminium +0.3% to $US1911 a tonne
LME copper +0.2% to $US6493 a tonne
2-year yield: US 2.49% Australia 1.71%
5-year yield: US 2.45% Australia 1.73%
10-year yield: US 2.64% Australia 2.09% Germany 0.12%
US-Australia 10-year yield gap as of 4.50am AEDT: 55 basis points
IG MARKETS SPONSORED POST
The Australian sharemarket is poised to recoup some of Tuesday's losses at the open, with futures pointing to a 26-point gain at the open. In contrast to its US counterparts, the signals of a potential retracement for the ASX look starker. Yesterday was a soft day for the ASX200, which on high volumes, shed 1.00 per cent for the day. Breadth was weak at 30.5 per cent, and every sector finished lower for the session. Financials naturally stripped the index of the most points, however a noteworthy 3.39 per cent fall in the lowly weighted consumer discretionary sector robbed the market of around 13 points. Momentum is threatening to cross to the downside now, while the RSI is flashing a sell signal here.
True to this week's form, a quick Brexit update is pertinent this morning. To borrow the language of the Brexiteers and other anti-establishment types: the «globalists» are wrestling control of the debate regarding Brexit. Markets are taking kindly to the developments. In a speech overnight, UK Prime Minister May left the door open for a Second Brexit referendum far enough ajar for market participants to price in the prospect of Brexit not going ahead at all. It needn't bare repeating how quickly the narrative can change when it comes to Brexit. But for now, traders are pricing in their optimism: bets of a BOE rate hike have increased, UK Gilts are up across the curve, and the Sterling has rallied.
Good morning and welcome to today's Markets Live blog.
Your editor today is Lucy Battersby ([email protected]).
This blog is not intended as financial advice.