There's an enormous amount to unpack here, and Charles is just the man for an untidy job that can never be finished.
He shuffles from continent to continent in his old-fashioned hat and slightly scruffy beard, his observations sometimes putting the viewer in mind of the late Anthony Bourdain.
That's not surprising, perhaps, given that he and Bourdain were born just months apart in mid-century New York and they shared a love of travel in dodgy places, a perceptive dry humour, and a real ease and interest in meeting people whose lives and experiences have been utterly unlike their own.
There's also Charles's relative equanimity in slightly scary situations — such as when he finds himself on a darkened street in Liberia questioning a former warlord known as General Butt Naked about his history of cannibalism and human sacrifice.
Loading
Charles's trip to Liberia is perhaps the most poignant part of the series, particularly when he meets a group of homeless former child soldiers who live in an abandoned graveyard and have formed a kind of sketch comedy troupe as a way of coping and bonding.
Not far away, a visibly fragile veteran still dressed in combat fatigues tries to eke out a living as a street busker reenacting the violence of Liberia's civil wars.
Charles's visit to nearby Nigeria is also memorable for the appallingly routine use of rape as a comedic device in film, television and stand-up, and for the real danger faced by performers whose sexuality, appearance or opinions don't conform to societal norms.
Back in the US, it jars to see Charles interview neo-Nazis who use their squalid idea of comedy to spread their message, but you have to turn over some rocks once in a while. Revealing telly.
Trash Toons with Dave Anthony and Gareth Reynolds
YouTube
Comedy podcasting royalty Dave Anthony and Gareth Reynolds (The Dollop) are diving deep into the public domain in an adults-only investigation of weird and disturbing cartoons from the 1920s, '30s and '40s.
Take Bimbo's Initiation (1931), in which a cartoon dog finds himself being terrorised into joining a bizarre subterranean cult, only to end up dancing with the original anthropomorphic canine version of Betty Boop.
Chuckles and context abound — «bimbo» used to be a term for a brutish male.
Loading
Teen Wolf
Stan*
There's no basketball in this Teen Wolf, just lacrosse. And an awful lot of psycho dads. But there's about to be one fewer of those. New-kid-in-school Isaac (Daniel Sharman) runs off into the night after his father physically abuses him. Psycho dad chases him but meets a bloody, squelchy end at the fangs of a monstrous creature that's strong enough to rip the door right off his car. Is Isaac yet another teenage werewolf?
Decent B-grade fun that doesn't seem to take itself too seriously.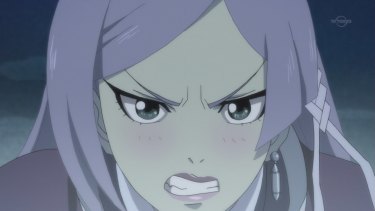 Garo: Crimson Moon
Animelab
The more medieval Japan changes, the more it stays the same.
Up at the flashy temple end of town the well-to-do sleep soundly behind their well-guarded walls. Down on the wrong side of the ox-cart tracks the plebs are at the mercy of skeletal, bat-winged ghouls that rise out of the swamp to kill them.
Their only hope is the power of carved wooden bodhisattva statues and the usual rag-tag group of heroes. Not as inspired as, say, Attack on Titan or Deadman Wonderland.
PEN15
Stan
There's a real charm about this offbeat comedy series, in which the grown-up Maya Erskine and Anna Konkle play their younger selves way back in seventh grade.
It's the year 2000, a time of Mandy Moore on the radio, Sarah Michelle Gellar on magazine covers, and internet you had to dial up over the old-fashioned telephone. Maya and Anna, largely excluded by their peers (actual child actors), have formed a fearsomely tight twosome determined to experience every «first» in life together.
Loading
The tone is a blend of affectionate adult reverie and teenage defiance, puerility and sexual awakening.
Erskine and Konkle slip effortlessly back into their younger skins, them and co-creator Sam Zvibleman evidently sharing very vivid emotional recall.
It is, though, ebulliently larger than life, whether it be in the hilariously adult improvised soap operas that Maya and Anna play out with their cutesy Sylvanian Families animal figurines, or in the possibility that Maya's dead Japanese grandfather is taking an interest in her early adventures in … um … self-exploration. Great fun.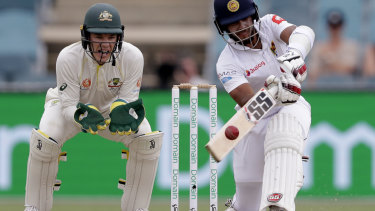 Loading
Death of a Gentleman
DocPlay
In 2011 cricket writers Sam Collins and Jarrod Kimber set out to check on the health of the grand old man they'd adored all their lives — Test cricket.
What they came to conclude over the course of the next four years was that the game wasn't just under threat from the exploding popularity of the upstart Twenty20 format, but by the shadowy workings of Indian, English and Australian cricket administrators to put TV money ahead of the interests of the game. Eye-opening.
*Stan is owned by Nine, the publisher of this website.
Most Viewed in Entertainment
Loading