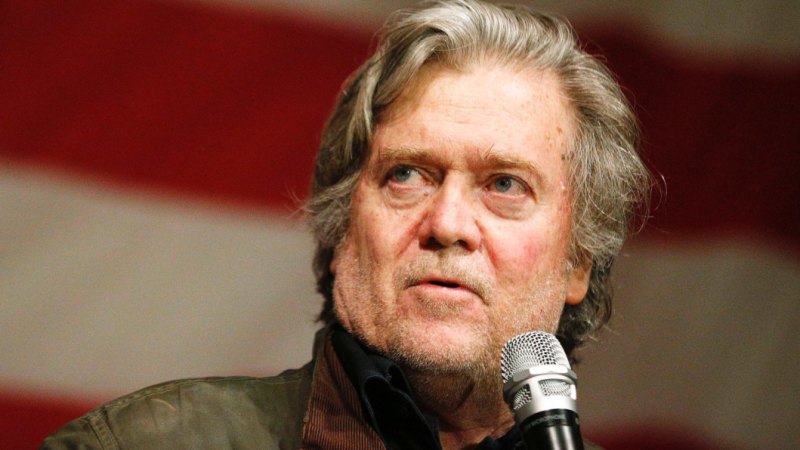 Policy architect
Loading
Bannon was the architect of many of Trump's populist 'America First' policies before he left in August 2017 after the arrival of then Chief of Staff John Kelly. Trump later denounced Bannon, saying he 'not only lost his job, he lost his mind,' over criticisms the adviser made of the president and his family in a book.
Trump has 'zero chance' of improving US relations with Russia amid increasingly 'vicious' political infighting in Washington over Special Counsel Robert Mueller's investigation, Bannon said. 'When China is the only thing that matters, Russia is a sideshow,' he said.
Bannon spoke in the Kazakh city of Almaty, where he attended a media forum organized by former President Nursultan Nazarbayev's elder daughter, Dariga. She became head of the energy-rich nation's senate last month after Nazarbayev handed over the presidency to Kassym-Jomart Tokayev in an orchestrated transfer of power. Tokayev has called early elections for June 9.
Kazakhstan and central Asia is among three emerging geostrategic zones, along with Southeast Asia and eastern Europe, 'in this tectonic plate shift with China and the US,' Bannon said. 'Those three zones are going to be very important geopolitically in the future and so I am trying to spend as much time in all three of them as possible.'
Bloomberg