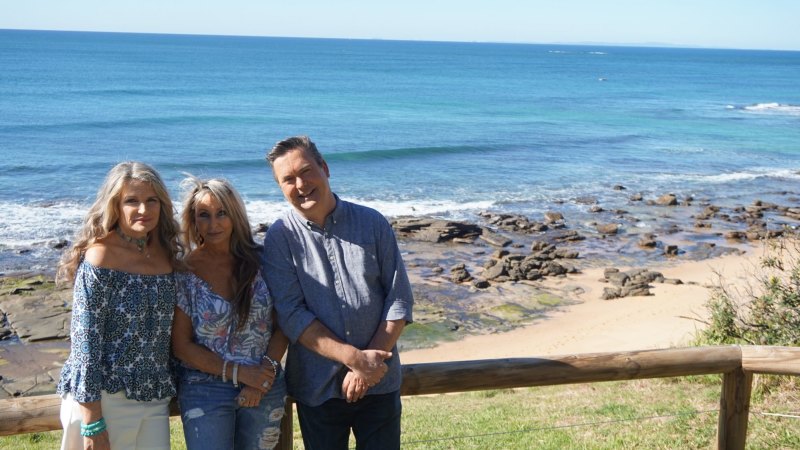 Foxtel didn't cover the Federal Cup tie of USA v Australia last weekend, only the Germany v Belarus tie. Australia won their very exciting encounter three-two, putting them into the semi-finals. Where are Foxtel's priorities – wouldn't a lot of people have been very interested to watch the Australian match?
Peter and Jan Fleming, Patterson Lakes
Naughty politicians
​For the next few weeks the ABC will broadcast Parliamentary Question Time on its news channel. I think it should be on the children's channel, with an introduction, «Children, just listen to these grown ups being naughty».
John Hensler, Tesbury
Winning ways
I enjoyed the great coverage of the Vic Open golf by the ABC. But the need to interview competitors as they walked down the fairway was a bit much. One interviewer asked, without a hint of irony, «so, what do you need to do to win out here?», My answer would have been, «Well, you letting me and my caddie focus on my next shot, that would be a start …»
Peter McGill, Lancefield
Where's the home advantage?
Murders in Paradise are invariably solved by one version or the other of the eccentric but brilliant Anglo/Celtic detective on loan from London. Please, just for once, could the local Caribbean cops be the ones who work things out and bring the killer to justice instead of forever portraying simple-minded comical or cute cut-out caricatures.
Peter McCarthy, Mentone
Bang on
The new, hour-long Drum is most welcome and so polished. In all fairness though, Adam Spencer was a marvellous stand-in.
Myra Fisher, Brighton East
Familiar looking logo
I am enjoying the incisive presentation and wide ranging issues on The Drum in its new time slot. But wait, isn't that the Bunnings logo making up the new set?
Russell Mitten, Barwon Heads
Inexcusable images
Channel Nine recently had a news item about an extremely old man, a regular customer at a brothel, who became obsessed with one of the sex workers. It ended in him firing shots at her before shooting himself in the stomach. Nine showed pictures of the man, which was unnecessary but acceptable. They also showed pictures of the sex worker – grossly inexcusable.
Don Hampshire, Sunbury
Crime dominates
Channel Seven should rebrand its 6pm news and call it «crime watch»; every crime, no matter how insignificant, gets dramatic coverage. A cockroach gets kicked to death in Iceland and there it is belted out in the first five items of the news. Seven viewers would have a hard time believing the fact that the crime rate is falling in Victoria, but maybe that is Seven's intent.
Ian Hetherington, Moama
Frontline-style reports
I'm sorry to say that tonight (February 6) is my last of watching ABC News. I've stood by faithfully while the government cuts ran deep. I've patiently watched the varied reactions from people at the scene of local events, knowing that the opportunity missed was coverage of international news. I've tolerated cross promotion with 7.30, as «preview» scenes are reused. But tonight I called it quits when some bright spark made Tamara Oudyn interview a fellow journalist about events of the day in Melbourne. And worse, an ABC reporter attempted to interview the non-responding intercom outside a closed front door. It was like an episode straight out of Frontline. And if you are too young to know what Frontline is, don't worry, you're watching it now.
Penny Hawe, Lorne
Missing Trioli
ABC News Breakfast is not quite the same while Virginia Trioli takes leave. It lacks the humour, the spontaneity and chemistry that existed between Virginia and other female hosts. I love Michael Rowland but he now appears more serious, more subdued.
Noel Butterfield, Montmorency
Most Viewed in Entertainment
Loading