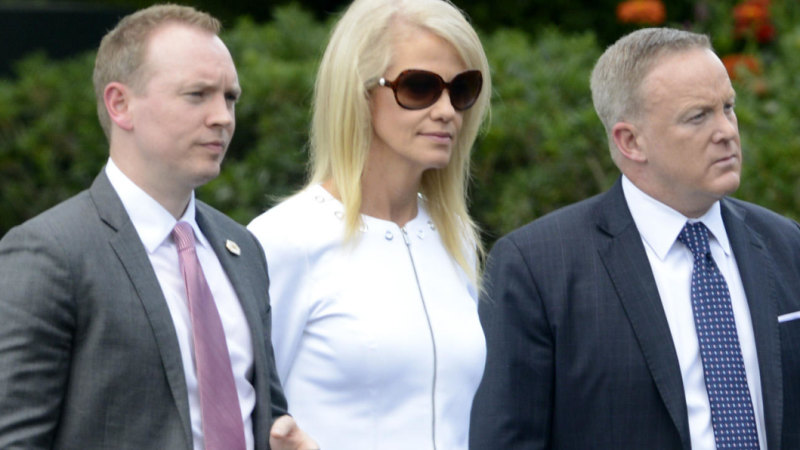 The lawsuit accuses Trump of having his campaign serve as «an illegitimate cutout and step into the shoes» of the government in an attempt to silence Sims, in violation of his First Amendment rights.
It claims that the US government, «for the first time ever through the use of private surrogates, is seeking to unconstitutionally censor and punish a former federal employee for disclosing unclassified information outlining what he saw and observed during his time in the White House».
In the 384-page book, Team of Vipers, which went on sale late last month, Sims paints a portrait of a White House in the grips of dysfunction and recounts expletive-filled scenes of chaos and duplicity among the President, his family members and administration officials.
In a tweet that came as the tell-all was hitting bookstores, Trump called Sims «a low level staffer that I hardly knew» and said his book was «based on made up stories and fiction».
«He pretended to be an insider when in fact he was nothing more than a gofer,» Trump said in the tweet. «He signed a non-disclosure agreement. He is a mess!»
Loading
Less than 20 minutes later, Glassner tweeted that the Trump campaign was «preparing to file suit against Cliff Sims for violating our NDA». In the following days, the Trump campaign announced that it had begun arbitration proceedings against Sims.
Sims's lawsuit notes it does not seek to stop those proceedings, which it states will be handled separately.
Sims signed an NDA during his time working for the Trump campaign but does not know whether he signed an additional White House NDA regarding «confidential» information, according to the lawsuit, which states that Sims is operating under the assumption that he did sign such a document.
Trump has previously come under scrutiny for his use of NDAs in order to prevent current and former employees from speaking out against him. Most legal experts believe such agreements are not enforceable for public employees; nonetheless, dozens of White House aides have signed NDAs in exchange for working with Trump.
Last year, former senior adviser Omarosa Manigault Newman claimed in her own tell-all book that the Trump campaign had offered her a $US15,000-a-month job in exchange for signing an NDA that would have barred her from disclosing details of her time at the White House.
Washington Post