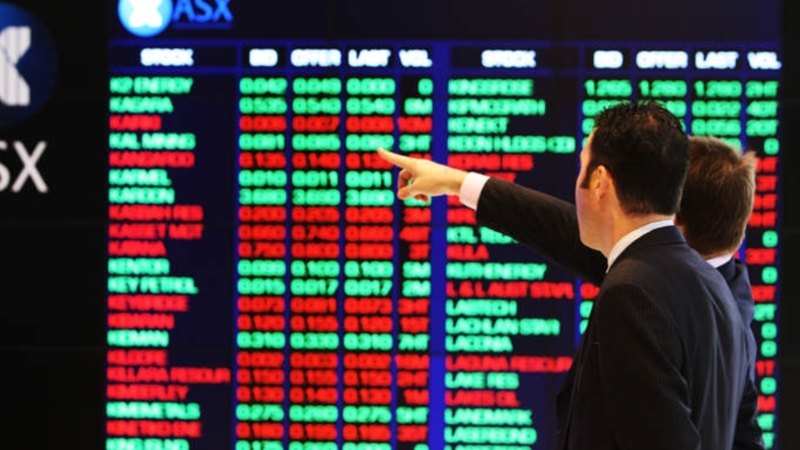 More than $140 million of significant one-off hits has more than halved the earnings of fertiliser and chemicals manufacturer Incitec Pivot, which has posted a statutory net profit after tax of $42 million for the first half.
Shares last traded at $3.33.
The «non-recurring events» include a $60 million hit to earnings before interest and tax (EBIT) caused by a rail outage in Queensland which disrupted transport of Incitec's products to port, following severe flooding earlier this year.
More to come
Elders has just released its first half profit and the underlying net profit is down 34 per cent to $26.4 million. It has declared a fully franked dividend of 9 cents. It expects full year earnings to be lower or flat at between $72 million and $75 million compared to earnings of $74.6 million last financial year.
Shares last traded at $6.58 and have been below $6.50 for the past three months.
Earnings were hit by lower wool volumes and higher costs associated with property purchases and digital investments.
«We have continued our commitment to the Eight Point Plan and the resolve the achieve continuous high quality growth, despite the very difficult conditions being experienced by the Australian agriculture sector, including many of Elders' clients, in the first half of the year,» chief executive Mark Allison tells the market this morning.
IG MARKETS SPONSORED POST
ASX futures up 5 points or 0.1% to 6368
AUD -0.4% to 68.68 US cents
On Wall St: Dow -0.4% S&P 500 -0.6% Nasdaq -1%
In New York, BHP +0.1% Rio +0.3% Atlassian -0.5% Tesla -7.6%
In Europe: Stoxx 50 -0.4% FTSE -0.1% CAC -0.2% DAX -0.6%
Spot gold -0.7% to $US1277.53 an ounce
Brent crude -0.6% to $US72.21 a barrel
US oil -0.2% to $US62.76 a barrel
Iron ore +2.5% to $US101.71 a tonne
Dalian iron ore +1.9% to 709 yuan
LME aluminium -1.2% to $US $1837 a tonne
LME copper bid down 0.7% to $US6055 a tonne
2-year yield: US 2.20% Australia 1.20%
5-year yield: US 2.17% Australia 1.26%
10-year yield: US 2.39% Australia 1.64% Germany -0.11%
10-year US/Australia yield gap: 75 basis points
IG MARKETS SPONSORED POST
The surprise election result will see traders scrambling to reposition this morning, setting up an uncertain start for the ASX. Global stocks ended the week on softer footing. But if one narrows their attention to just the S&P500 as the bellwether, the past 5-days culminated in only a 0.76 per cent fall. Trade continues to dominate sentiment on a macro-scale.
The US-China trade-war has deteriorated considerably, with positivity in the market currently being sustained by some vague hope that US President Trump and Chinese President Xi will meet on the sidelines of June's G20 meeting to discuss trade. A total reversal of tariffs between the US and China looks increasingly unlikely however, so markets wait now for the new trade-barriers detrimental consequences to manifest in market fundamentals.
Turning to the ASX200, and markets with an Australian focus, and despite Friday night's weak end for European and North American stocks, the ASX200 ought to open 5 points higher today. The interest today, of course, will be on picking up what effect the weekend's election has on local markets.
Financial markets move on surprises: things that weren't prepared for in advance. Such was the favouritism of the Australian Labor Party to take Saturday's election, market participants, overall, had positioned their expectations for that party's victory. As is well known, that outcome has not materialised, so interest turns to how market-pricing repositions from here.