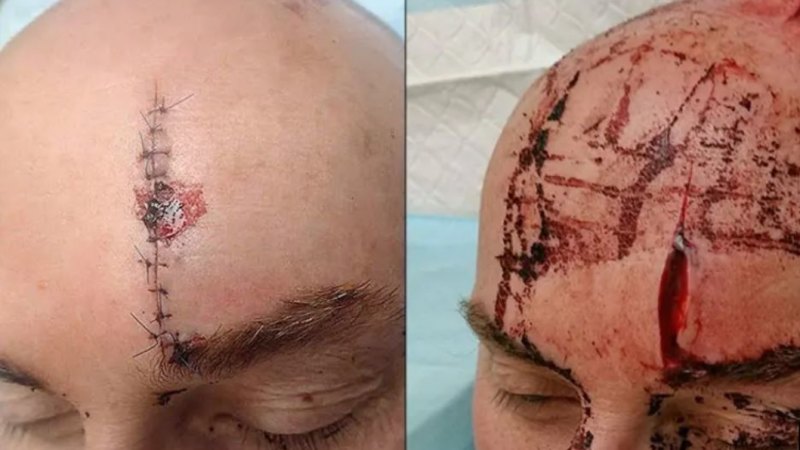 Radovic pleaded not guilty to attempted murder and claimed during his trial he suffered a muscle spasm when he was tasered.
But last month he was handed a nine-year jail term after being found guilty.
The nine-year term means Radovic, who had a history of assaulting police, must serve at least seven years before being eligible for parole.
With time already served he could be released by 2024.
After the sentence the WA Police Union urged the Director of Public Prosecutions to appeal the sentence and on Tuesday it did.
The state's appeal notice, obtained by WAtoday, argues the nine-year term was «manifestly inadequate» given the serious nature of the crime and the circumstances surrounding it.
News of the appeal has been welcomed by the WAPU.
«WAPU believes the sentence is manifestly inadequate and does not reflect the seriousness of the
crime, particularly as Senior Constable Swift was acting in the course of his duties as a police
officer protecting the community,» president Harry Arnott said on Wednesday.
«WAPU is hopeful leave will be granted and the offender will get more time behind bars for this
heinous crime.»
In sentencing Radovic to prison Justice Bruno Fiannaca said it was an «inescapable conclusion» he had intended to kill the police officer, who was risking his life to protect others.
«Without hesitation, and with considerable courage, he put himself in harm's way to stop you, an angry and irrational, violent individual who was wielding a dangerous weapon and was capable of causing catastrophic harm,» Justice Fiannaca said.
Phil covers breaking news with a focus on court, crime and police for WAtoday.