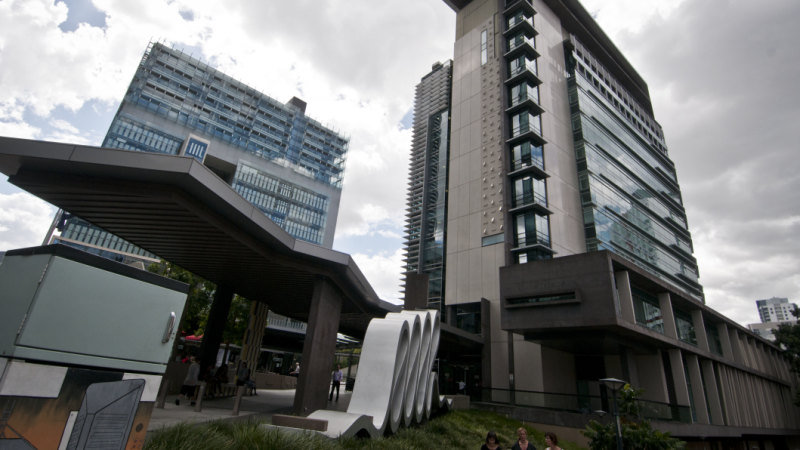 «Mr Dehbashi is wanted by the United States in relation to an alleged attempt to export certain goods, including power amplifiers,» barrister Marc McKechnie, for the Commonwealth Attorney-General on behalf of the US government, told the court.
«Any person who intended to export those parts was required to obtain a licence.
«Critically, it's alleged the parts Mr Dehbashi was seeking to procure and export were intended for radar application in the electronic warfare branch of the Iranian government.
«So this is a serious matter.»
Mr Dehbashi Kivi, who is in custody, blew a kiss to a woman in the public gallery when he was brought into the prisoner's dock.
His barrister is contesting the hearing after the accused expressed concern about his prosecution in the US.
Loading
«It is claimed by my client, and pressed, that he may be prejudiced by reason of his nationality at his trial or in relation to his punishment,» defence barrister Pouyan Afshar said.
Mr Dehbashi Kivi faces 20 years in jail for the alleged offences.
He lived in Ipswich before his arrest in August last year.
He was denied bail the following month, when his lawyers argued keeping him in custody would interrupt his research, for which he is paid a scholarship by the Australian government.
For his extradition to go ahead, «reasonable grounds» an offence had been committed needed to be established by prosecutors, the court heard.
Among the large bundles of evidence is an affidavit from Zachary R Hafer, a senior prosecutor for the US state of Massachusetts.
If magistrate Jason Schubert grants the extradition, Attorney-General Christian Porter must approve it as a final step.
The hearing continues.