According to non-government organisation Kookaburra Kids, more than 700,000 Australian children live with a parent suffering mental illness. Many also care for them, as Rose did.
Kookaburra Kids offers respite to children aged 8-18 in families affected by mental illness.
The organisation was founded in Sydney in 2002 with 16 kids on the books. It now supports more than 2500 children in Brisbane, Darwin and Canberra. This week, thanks to funding from the Department of Veterans' Affairs and Medibank, it expanded into Melbourne.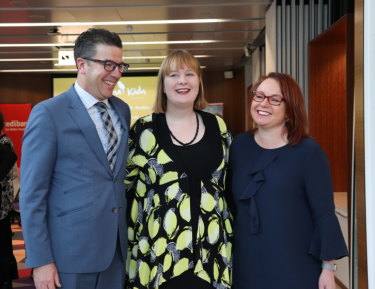 It will begin by offering respite to about 20 children of current and former Defence Force members who are experiencing mental illness.
Kookaburra Kids gives children a break from home in fun, positive and safe environments through camps and age-appropriate activities. They also offer young people mental health support services and early intervention.
Chief executive Chris Giles said it cost about $2000 to support a child through the organisation's program for a year.
«There's a growing body of evidence that shows that children living in families with mental illness are 50 per cent more likely to develop mental health problems themselves,» Mr Giles said.
Many children in this situation struggle with guilt, believing their parent's behaviour is somehow their fault.
«It's about prevention and early intervention, and providing them with tools and tips to build coping skills and strategies at home.»
A middle-class kid, Rose had been well-versed in child safety messages before her family structure fell apart. So she was frightened to raise their plight with authorities lest she and her sister be taken from their home and separated.
With her father consumed by anxiety, depression and alcoholism, and her mother in and out of intensive care, Rose tried her best to cook and care for herself and her four-year-old sister, Stella. She estimates she and Stella ate cheese pasta with chopped cucumber, and maybe tomatoes, for two months.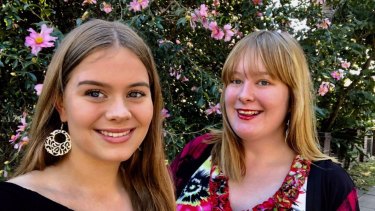 After several months of this, the family's community stepped in, with neighbours cooking the children meals and organising free daycare for Stella.
When her mother recovered enough to be sent back home in a wheelchair, Rose found Kookaburra Kids.
Today, Rose is a smart and articulate 19-year-old university student who volunteers with the organisation and also holds down a good job.
She says Kookaburra Kids saved her by teaching her that her father's sadness and anger were related to his illness, and were not her fault.
The organisation also gave her the chance to go to camps with other children her age, and just be a kid.
«Someone had hope in me and now it's my turn to provide hope to another.»
Bianca Hall is a senior reporter for The Age. She has previously worked in the Canberra bureau as immigration correspondent, Sunday political correspondent and deputy editor.