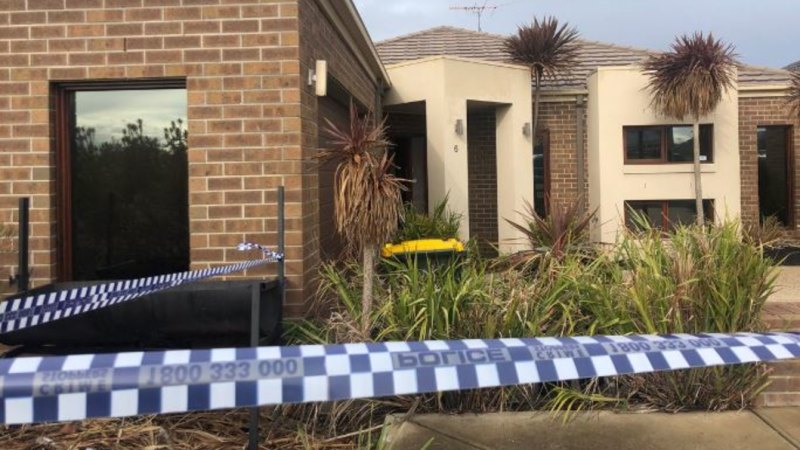 The Shepparton teenager has been charged with 18 offences in relation to the spree, which included three alleged home invasions in Bentleigh East, Derrimut and Mernda on Sunday, Monday and Tuesday.
Mr Sari is accused of being armed with a knife in all three burglaries and detaining residents against their will.
In the Bentleigh East break-in on Sunday, he is accused of holding the knife against a woman's throat and punching her in the face before stealing a $50,000 black BMW sedan, as well as jewellery, mobile phones and Gucci and Louis Vuitton bags and shoes.
Mr Sari is charged with stealing a $50,000 Mercedes from the Derrimut home, as well as $15,000 in euros.
Loading
He is also alleged to have assaulted the occupant of the Mernda home before stealing a BMW X5 worth $125,000.
Mr Sari will reappear in court on June 4.
Two 17-year-olds who were being sought over the alleged crime spree were also arrested on Thursday morning.
And a Broadmeadows boy, 16, and Beveridge man, 20, who were arrested on Wednesday night were released pending intent to summons, a police spokeswoman said.
And a 17-year-old from Broadmeadows was arrested on Tuesday when he was found asleep in a shopping centre in the Geelong suburb of Corio along with a BMW X5 believed to have been stolen in the alleged crime spree.
He was charged on Tuesday night with three counts of home invasion, five counts of theft of a motor vehicle, and three counts of theft and was remanded to appear at a children's court at a later date.
The youths allegedly smashed their way into homes in Mernda, Bentleigh East and Derrimut, threatened and assaulted residents, and carjacked a young mother in a city-wide rampage that began on Sunday night and continued into Tuesday morning.
One of the home invasion victims, who asked to be identified only as Jane, told 3AW that she and her husband were bashed in a 30-minute ordeal that left them shaken, sore and scared.
Jane said four men forced their way into their home with knives, and threatened to stab or kill the terrified residents unless they handed over car keys and cash.
The teenagers punched her and her husband, she claimed, and turned knives on her after holding them against her 65-year-old mother-in-law's throat.
Jane, who said she was new to Melbourne, cried as she said the ordeal has «totally changed us».
«We don't feel safe at all right now,» she told 3AW this week.
In an unrelated incident, five teenagers – including two girls – were arrested on Thursday after crashing a car that had allegedly been stolen in a home invasion in Geelong.
Police say two 17-year-old boys were armed with knives when they forced their way into a Waurn Ponds home about 12.10am on Thursday and demanded the keys to a white Mercedes before fleeing in the car.
A 29-year-old man, who was alone at his Rene Street home, was allegedly assaulted and had minor injuries.
Officers arrested the alleged offenders shortly after.
Tammy Mills is a Crime Reporter for The Age.
Simone is a breaking news reporter for The Age. Most recently she covered breaking news for The Australian in Melbourne.
Rachel is a breaking news reporter for The Age.