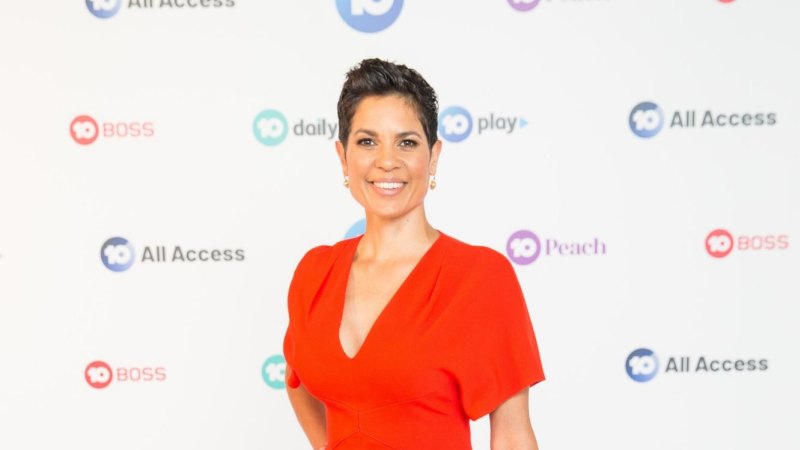 So you have been on site to watch it live before?
Yes: the first time I came over to watch it I was 21 years old – I'm 43 now. I had only just come out, so it was like a pilgrimage after freshly coming out and realising my true self. It was just incredible to see so many like-minded people and to feel that you're not alone.
What does Mardi Gras mean to you now?
Mardi Gras to me means … when you see the people on the sidelines watching, from parents who bring their small children, to grandparents who bring their grandchildren, to elderly people who've been camping out all day long to catch the parade, to groups of teenagers, and you see their faces and they're waving gay flags, and you think this isn't a parade just for the LGBTQI community: it's for the whole community. And it just warms my heart to know that we have such a lot of support from, not just Australia but people around the world who are glued to their screens to see how fabulous the LGBTQI community are. I think that's what Mardi Gras is about: we still are fighting to overcome discrimination and it gives us all an opportunity to celebrate who we are with the entire community, not just our own community.
So the political aspect is still very much a part of it – it's not just a great party?
It's not just a great party, because last year, although we saw incredible celebrations because we'd just got the Yes vote up and marriage equality was cemented, we now are faced still with a lot of people who voted No, and their mindsets may not have changed. So we still have to use our influence to change those mindsets. So the fight will never end until we have a utopian society where there's no discrimination. So we need to keep being out and proud and fabulous and flamboyant to send the message that discrimination is not OK and we should all feel safe walking the streets and safe at work, we all should feel we have an equal right to a job, we shouldn't be discriminated against for any reason. We still have a lot to fight for.
Do you think you yourself have helped to break down prejudices, from your position?
It's interesting: I haven't been outspoken very much, because I guess we see news presenters as having to maintain neutral ground. But when it affects your personal life, it's not a political statement you're making, it's a very personal statement. And I just grabbed with both hands an opportunity to speak from the heart during the campaign to tell Australia how much I wanted marriage equality, how much I wanted to be able to marry the woman of my dreams, and to be able to have the same rights as a heterosexual couple. I relished the opportunity to be able to use that power of influence, and I felt it was my duty as an active member of the LGBTQI community.
Do you see yourself as a trailblazer?
No, I don't! I am simply a girl who had a dream of becoming a journalist. I've been at Channel Ten for 18 years going on 19 now, and 10 years ago I was given the chance to present the five o'clock bulletin. It's just through living life as your authentic self, and not shying away from who you are – I guess that in itself was sending the message, I didn't need to say anything. I haven't been a very vocal advocate for my community, but I have spoken up when I've felt I needed to.