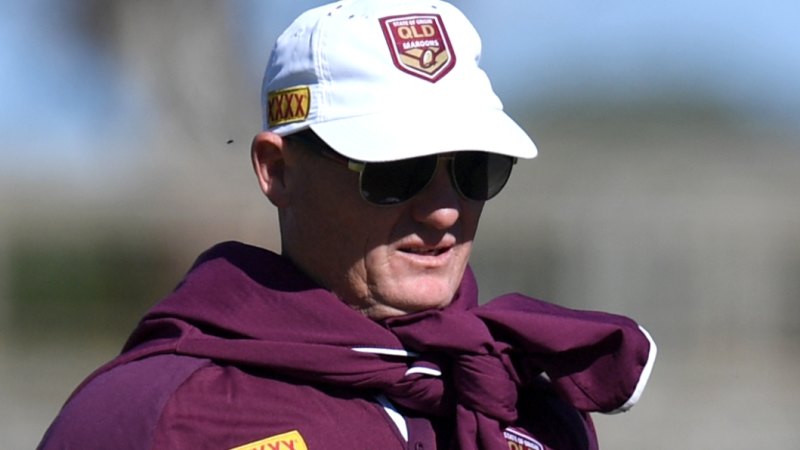 «I can hand-on-heart say I knew nothing about this coach whisperer,» Hatcher told The Courier Mail. «I am astounded a bloke thinks he's so good he can charge $5500 an hour. That's f—ing crazy.
Loading
«Kevvie gets a budget and the QRL is very strong on complying with that budget. I would be amazed if Kevvie has spent that amount of money for an hour.»
The problem for Hatcher was that the QRL's managing director told the SMH on Monday that not only had he signed off on the idea of utilising Stubbs but felt it would be of benefit for Walters as he seeks an edge in the interstate series.
«We had a couple of chats and he said he wouldn't mind doing a bit of work with him, which is what happened,» Moore said. «That's one of the good things about Kevvie, he's looking to develop himself all the time as well. Each year he does one and when he rang me about this one, I had a bit of a look and he's worked with some pretty impressive people in the past. So why not?
«We sign off on it and I thought it was a good thing to do, something a little bit different. I felt it was of really good benefit.»
Loading
How the managing director would know about Stubbs and the chairman and board would not remains a mystery. It was certain to have been discussed at a previously scheduled board meeting on Thursday and was another odd twist on what has been a strange few days for the Queenslanders.
It's fair to say the jury is out at this stage. Walters has employed a very literal interpretation of some of Stubbs' methods, while others have used deployed them in a more subtle manner. Stubbs likes coaches to avoid giving the spotlight to the other team, so Walters has duly banned the Maroons from talking about NSW completely.
Some former players have privately expressed concern about the tactics and the impact it might have on the playing group. Walters said he expected his team to win — another key Stubbs message — leaving little wiggle room next week at Suncorp Stadium.
In front of the cameras, players have had to remind themselves to not mention the Blues at any cost. In his first interview as a Maroons player, Joe Ofahengaue spent much of the time trying to avoid being tricked into saying 'NSW' then telling his own selection story.
Souths coach and former Maroons coach Wayne Bennett said he had never heard of Stubbs but wasn't about to dismiss his methods if Walters felt they were beneficial to his preparations.
«We all need a bit of help I suppose,» Bennett said. «I've used different people in my life that gave me some good advice in my life but they weren't mind coaches.
«But if they think it's going to work, then good luck to them.»
Maroons centre Michael Morgan said while Walters may have presented a different persona to the media during the week, behind the scenes it was business as usual.
«He's still been himself. He's very passionate and he's emotional about the jersey and what it means to him. He's cracking jokes and carrying on as normal,» Morgan said.