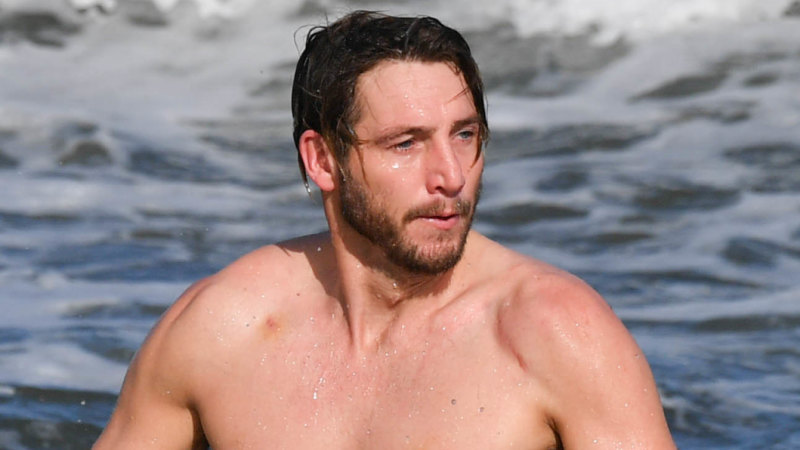 Thomas trained at the Blues in the captain's run on Saturday after the event and played against St Kilda on Sunday, with Carlton losing their ninth game for the season to remain anchored on the bottom of the ladder.
The club is understood to have allowed him to go to the event because of Thomas' passion for the charity that raises money for kids with cancer and his connection to organisers, despite it being slightly unusual for a player to attend such an event so close to a game in the middle of the season.
Up until the weekend the Blues had been rapt with Thomas's approach to the younger players and the sense of fun he engineered among the young group that is struggling to win games having recorded just one win for the season.
However their basic premise was that while his night was not a massive night, he took an unprofessional approach to the round 10 match with the Blues having no issue with players of Thomas' experience having a glass of wine over dinner before a game.
They were also angry at his decision to drink at a public event given the battle the club is in at the moment to regain respect.
Loading
Although the 31-year-old is understood to be adamant he consumed just three glasses of wine, several parties have questioned his version with Georgia Love, who appeared on reality television, tweeting that there was «no way he had three drinks».
Thomas admitted he made a stupid decision and vowed to learn from his mistake.
Former Geelong forward Cam Mooney questioned how much Thomas cared about the Blues' fortunes while former Western Bulldogs skipper Robert Murphy said he would be reluctant to pick him based on the example he was setting to the group.
Carlton are not considering extending his suspension beyond one game.